Step-Parent, Relative & Adult Adoptions Attorney in Raleigh, North Carolina
Reorganizing Families and Starting New Ones Through Adoption
Families come in all shapes and sizes, and the "traditional" model doesn't work for everyone. Thankfully, adoption allows numerous opportunities to reorganize and recreate families in unique ways. The Law Office of Angel Simpson Gillis can guide you through any of the scenarios described below (and many more).
Stepparent Adoptions
Divorce and remarriage are common these days. In cases where both biological parents stay involved in a child's life post-divorce, adoption is not necessary or warranted. The child will simply keep his or her two parents and gain one or more stepparents.
When one biological parent is or has always been absent, however (including cases of abuse and neglect), a stepparent can petition to adopt the child and assume standing as the legal parent. This results in the termination of the original parent's parental rights.
Why adopt a stepchild? There are numerous reasons, both sentimental and practical. From a legal perspective, adopting a stepchild is important for securing inheritance rights and making critical decisions about the child's medical care, education, and religious practices.
In cases of same-sex marriage, the only avenue for a non-biological parent to adopt his or her child is through stepparent adoption.
If you're looking to adopt a stepchild or an adult relative, reach out to me. I'm ready to answer your questions.
Adoptions Within the Family
When a parent cannot care for his or her child, other family members will sometimes take on this important responsibility. These are known as relative adoptions.
It is important to note that "relative" is strictly defined for purposes of adoption. In North Carolina, a relative adoption applies to placement by a parent with the child's:
Grandparent

Great-grandparent

Sibling

First cousin

Aunt or uncle

Great aunt or great uncle
If the child is adopted by one of these family members, a pre-placement assessment (home study) is not required. It is nonetheless a good idea to work with an experienced lawyer to ensure that all other requirements are met and properly documented.
The Basics of Adult Adoptions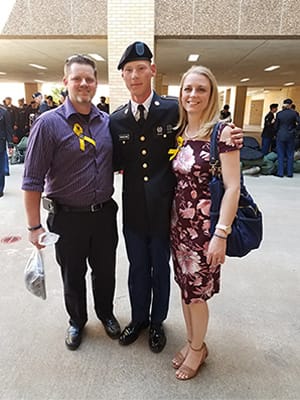 Adult adoptions primarily occur for personal and emotional reasons. They bring a sense of belonging and family, completion, and being wanted. This can be beneficial for both adopted "child" and "parents." The process can help secure inheritance rights as well, but it is usually not the primary reason to pursue an adult adoption.
As you can imagine, the adoption process is far less complicated when there are no concerns about providing care for a minor. Because everyone involved is already an adult (or a court-emancipated minor), there are no pre-placement assessments or post-placement visits to arrange.
Learn More About Your Options in A Free Phone Consultation
Based in Raleigh, the Law Office of Angel Simpson Gillis serves clients throughout North Carolina. As an experienced adoption attorney, I'm ready to guide you through the entire process. To learn more, call me or send me an email. I can also help with independent adoptions and with estate planning.